Leaders in Breast and Lung Cancer treatment join SystImmune, Inc.'s Clinical Science Advisory Committee
Redmond, Washington
April 26th, 2023
SystImmune, Inc. (SystImmune), a clinical-stage biopharmaceutical company dedicated to developing cancer therapeutics, has announced the creation of its Clinical Science Advisory Committee (CSAC), appointing Dr. Hope Rugo, M.D., Dr. Sara Tolaney, M.D., M.P.H, Dr. Pasi Jänne M.D., Ph.D., MMSC. and Dr. Helena A. Yu, M.D., as its clinical advisors. Dr. Rugo, Dr. Tolaney, Dr. Jänne and Dr. Yu are world-renowned clinicians with extensive expertise in Antibody-Drug Conjugate (ADC) development in the oncology treatment space.

Dr. Rugo and Dr. Tolaney bring more than 40 years combined of breast cancer clinical experience in early oncology research and global drug development. They have led high-profile clinical programs, including the development of Trodelvy (sacituzumab govitecan-hziy), the most recent drug approved for the treatment of triple-negative breast cancer (TNBC). Their expertise will guide SystImmune in the advancement of its ADC pipeline into breast cancer.

Dr. Jänne and Dr. Yu bring more than 30 years of Non-Small Cell Lung Cancer (NSCLC) experience in oncology clinical research and global drug development, working with patritumab deruxtecan, a novel ADC targeting HER3 Cancers. Their expertise will support SystImmune in the advancement of its ADC pipeline into NSCLC.

"I'm excited about the contribution that these top-tier clinicians will make to our promising ADC pipeline. Our CSAC members are highly accomplished medical oncologists that have already made a significant impact in the landscape of oncology therapeutics. I am motivated to continue growing our advisory team as we explore more cancer indications and make a difference in the lives of patients who face these hard-hitting diseases," said Dr. Martin Olivo, CMO of SystImmune Inc.

"This is a pivotal time for SystImmune as we continue to expand our clinical operations beyond China and lay the groundwork in the United States and Europe for the most advanced agents in our therapeutic pipeline and having industry-leading experts on our team will certainly provide us with invaluable guidance on achieving our goals," said Dr. Yi Zhu, the president & CEO of SystImmune.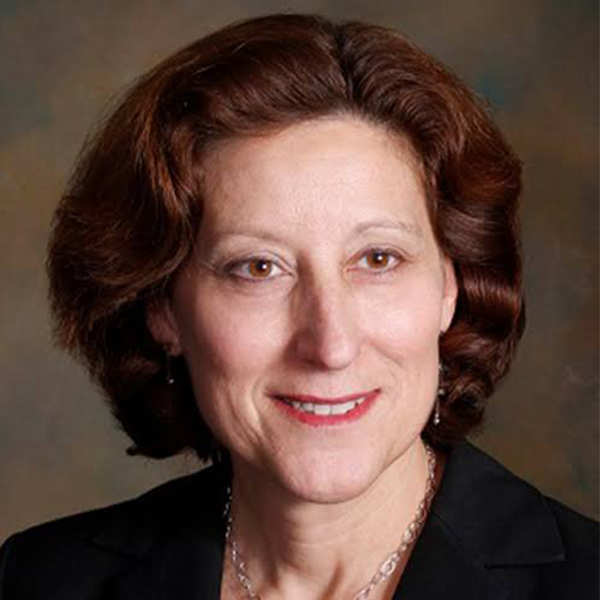 Dr. Hope Rugo, M.D., is a medical oncologist and hematologist specializing in breast cancer research and treatment. A clinical professor of medicine, Dr. Rugo joined the UCSF Carol Franc Buck Breast Care Center in 1999 after a decade of experience at UCSF in malignant hematology and bone marrow transplantation fo variety of diseases, including breast cancer. She entered the field of breast cancer in order to incorporate novel therapies based on an understanding of the biology of cancer, providing an excellent quality of care to women with breast cancer. Dr. Rugo is the director of UCSF's breast cancer clinical trials program and the principal investigator of multiple clinical trials focusing on combining novel targeted therapeutics with standard treatment to improve the treatment of both early and late-stage breast cancer. She is an active member of the national Cancer and Leukemia Group B (CALGB) cooperative group and is a founding member of the Breast Cancer Research Consortium, as well as serving as an investigator in the UCSF Breast Bay Area Specialized Program of Research Excellence in Breast Cancer (SPORE).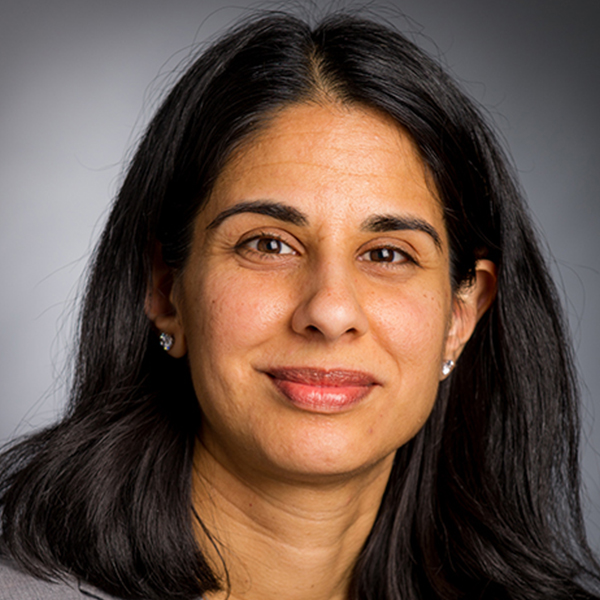 Dr. Sara Tolaney, M.D., M.P.H., is the Chief of the Division of Breast Oncology at Dana-Farber Cancer Institute and is internationally recognized for her research and educational leadership in breast cancer. Dr. Tolaney also serves as Associate Director of the Susan F. Smith Center for Women's Cancers and is an Associate Professor of Medicine at Harvard Medical School. Dr. Tolaney's research focuses on the development of novel therapies in breast cancer and developing more effective and less toxic treatment approaches. Her work has demonstrated that a relatively low-risk regimen is beneficial in women with early-stage node-negative HER2-positive cancers, and this work has been incorporated into national and international guidelines. Dr. Tolaney has developed several follow-up studies looking at novel approaches to early-stageHER2-positive disease and has also played a significant role in the development of CDK 4/6 inhibitors, antibody-drug conjugates, and immunotherapy in breast cancer.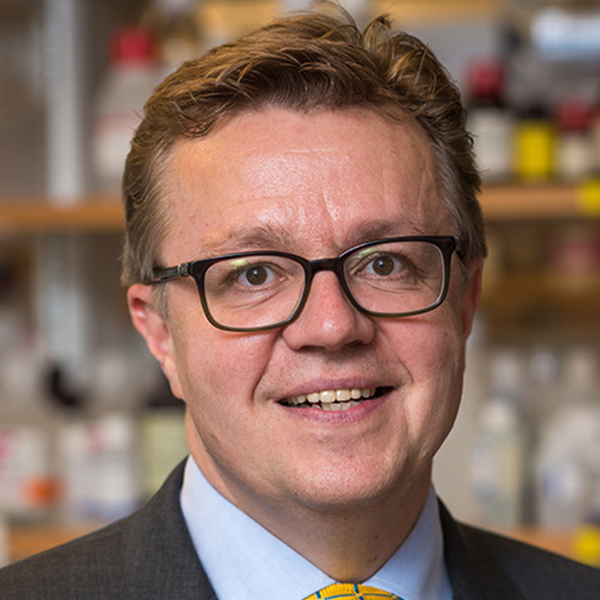 Dr. Pasi Jänne, M.D., Ph.D., MMSC., is the director of the Lowe Center for Thoracic Oncology, the director of the Belfer Center for Applied Cancer Science, and the director of the Chen-Huang Center for EGFR Mutant Lung Cancers at Dana-Farber Cancer Institute. In addition, Dr. Jänne also serves as a professor of medicine at Harvard Medical School and leads the Jänne Lab, which is located at Longwood Center in Boston, where his research in mutations and disease guides the field in pursuit of precision medicine. Dr. Jänne's main research interests include studying the therapeutic relevance of oncogenic alterations in lung cancer. He was the co‑discoverer of epidermal growth factor receptor (EGFR) mutations and has led the development of therapeutic strategies for patients with EGFR mutant lung cancer.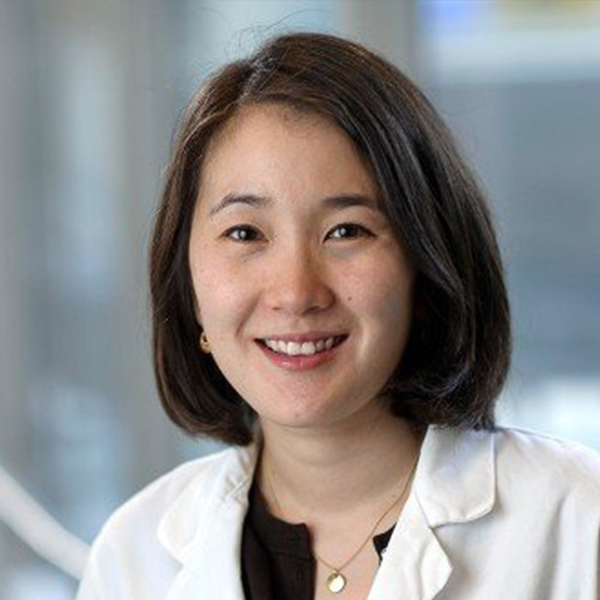 Dr. Helena A. Yu, M.D., is the research director and section head of targeted therapy and thoracic oncology at Memorial Sloan Kettering, NY and associate attending physician of medical oncology, at Memorial Sloan Kettering Cancer Center. Dr. Yu is a translational researcher whose research focuses on improving the survival of patients with EGFR mutations in their lung cancer. She oversees the clinical and translational research program for EGFR-mutant lung cancers at Memorial Sloan Kettering Cancer Center (MSK), and cares for patients with lung cancer in her medical oncology practice. Her aim is to develop effective new therapies for lung cancer, and is interested in identifying biomarkers that predict response and resistance to targeted treatments.

About SystImmune
SystImmune established in 2014, and located in Redmond, Washington, is a clinical-stage immune-oncology biotech company focused on the development of bi-specific, multi-specific antibody therapies and antibody-drug conjugates (ADCs). The company is a wholly owned subsidiary of Biokin Pharmaceutical Co., Ltd.(Biokin), a pharmaceutical company founded in 1996 in Chengdu, China. Biokin recently launched its IPO on the Shanghai Stock Exchange (Stock Code: 688506). SystImmune has several proprietary multi-specific antibody-based platforms developed as immune cell engagers, checkpoint inhibitors, and tumor growth inhibitors. SystImmune also developed the first-in-class bi-specific ADC drug platform. Currently, the company has eight molecules in Phase I or II oncology clinical trials in China, including SI-B001, SI-B003, GNC-038, GNC-039, GNC-035, BL-B01D1, BL-M02D1, and BL-M07D1. Recently, the BL-M11D1 IND obtained approval from the NMPA, enabling the molecule to proceed to Phase 1 clinical trials.
Forward-Looking Statements
Any research and development information provided by SystImmune is intended for general information purposes only. Such information is not intended to provide complete medical information. We do not offer patient-specific treatment advice and if you have medical conditions, please see your own medical doctor or healthcare provider.
This press release may contain forward-looking statements with the meaning of Section 27A of the Securities Act of 1933, as amended, Section 21E of the Securities Exchange Act of 1934, and the Private Securities Litigation Reform Act of 1995, which reflects the expectations regarding the company's goals, strategies, results of operations, performance, business prospects, and opportunities, including but not limited to the ability to gain Investigational New Drug status for the resulting new product and the ability to develop a successful formulation. Terms such as "anticipates," "believes," "expects," "estimates," "could," "intends," "may," "plans," "potential," "projects," "will," "would" and other similar expressions, or the negative of these terms, are generally indicative of forward-looking statements.
While SystImmune believes that expectations expressed in the forward-looking statements are based on the company's reasonable assumptions and beliefs in light of the information available to the company at the time such statements are made, it cannot give assurance that such forward-looking statements will prove to have been correct. Such forward-looking statements are not fact and are subject to uncertainties and other factors that could cause actual results to differ materially from such statements. We undertake no obligation to update any forward-looking statements contained in this press release to reflect events or circumstances occurring after its date or to reflect the occurrence of unanticipated events.