SI-F019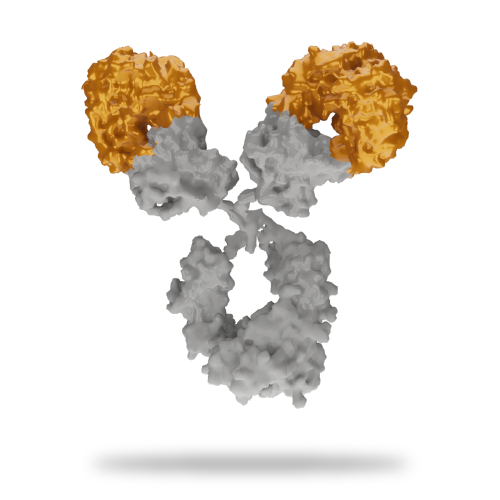 Hybrid fusion protein therapeutics combine natural human proteins, with beneficial properties, into a superior new protein therapeutic approach. Hybrid fusion proteins build of established natural disease resistance pathways of the body such as neutralization of viral cell entry by shed coreceptors, or method to detect mutated, stressed or cancerous cells and signal for their destruction.

The infectivity of COVID-19 virus is directly related to its ability to enter human cells, divide and spreading throughout tissues.  The COVID-19 virus Spike protein binds the ACE-2 protein on the surface of cells using the ACE-2 as a pathway of infection.  The SI-F019 fusion protein contains two ACE-2 proteins that can neutralize COVID-19 and prevent cell entry and infection.  Built on the backbone of an engineered IgG, the SI-F019 fusion protein cannot mediate Fc Receptor-based enhancement of infection at any dose-level, unlike several COVID-19 spike specific therapeutic antibodies.

SI-F019 is currently under evaluation as a single agent in clinical trials enrolling patients for pharmacological testing.
References
https://ClinicalTrials.gov/show/NCT04851444
Phase II
Phase I
IND Enabling
Pre-Clinical
Platform
Indication
Project
COVID-19, ARDS, PAH
Fusion Protein
SI-F019
Bispecific ACE2 Fusion Protein
Pipeline Exploration